Nickel Catalyzed Boronation of Unactivated Aryl Fluoride
2018-04-12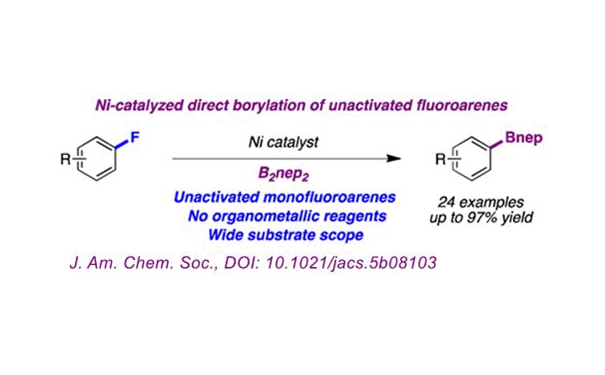 Among organic compounds, the C-F bond is one of the single bonds with the highest bond energy. The small atomic radius and strong electronegativity of the F atom result in the chemical and kinetic inertia of the fluorine-containing organic compound.
The research team of Prof. Ruben Martin of the Institute of Chemistry, Catalonia, Spain (ICIQ) completed the direct boronization of unactivated aryl fluorides under the action of a nickel catalyst. The reaction has a wide range of substrate suitability (including unactivated aryl monofluoride), does not require organometallic reagents, and high yield (up to 97%). Therefore, the success of this method makes the C-F activation method a big step forward.
The results of this study are published in "J. Am. Chem. Soc."